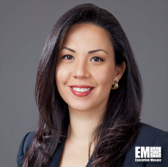 Mile Corrigan, vice president of Noblis' federal civilian solutions business, has received Women in Technology recognition in the "corporate mid-market sector" category.
She is one of the nine category winners, which include six government contracting industry executives, honored with the WIT Leadership Awards, Noblis said Tuesday.
Corrigan said she believes communities and organizations should implement efforts to encourage young women to pursue careers in the science, technology, engineering and math fields.
"Noblis understands the value that women bring to the table in the field of science and technology and we are committed to building female leaders to cultivate growth and innovation for the best interests of our nation."
In her current role, she oversees a portfolio of life cycle engineering, acquisition and strategic service offerings designed for the federal civilian sector.
Corrigan leads the nonprofit company's work with the Federal Aviation Administration under the potential $800M Enterprise Programs Infrastructure Communications Services contract.