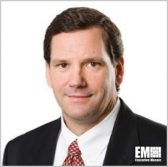 Stuart Daughtridge, vice president of advanced technology and business development at Kratos Defense and Security Solutions, said at a panel event that there is a need to further modify the satellite industry's cybersecurity strategies, SpaceNews reported Thursday.
"There are still other measures that you have to follow to guarantee as much as you can your safety," Daughtridge said at the Cable and Satellite Broadcasting Association of Asia's Satellite Industry Forum held Monday in Singapore.
Daughtridge noted that the satellite industry is considered as one of the sectors yet to undergo a defining cyber event.
"We have not had an industry event really publicly embarrass the industry in a big, broad way," Daughtridge stated at the forum.
Daughtridge raised potential cyber risks to the air gap approach such as the introduction of malware from flash drives or other infected devices during the update of isolated networks and offline systems.
Among Kratos' cybersecurity activities is its collaboration with Amazon, Microsoft and other related companies in an effort to comply with the U.S. government's standards for the cloud networks of satellite ground systems and operators, Daughtridge mentioned at the event.
Daughtridge began his 28-year satellite industry career as a spacecraft engineer at Intelsat before serving as the director of satellite operations at Orion Satellite.
He was previously with Integral Systems as executive vice president of the products group.