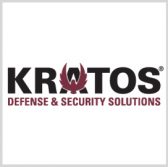 The unmanned systems division of Kratos Defense and Security Solutions has been awarded a potential five-year, $10.2 million contract to provide engineering services for a U.S. government agency. The agency's name and other details are being withheld due to a number of considerations.
Work will take place at company and government facilities and will support the unnamed federal agency's initiatives on unmanned drone systems and related command, control and communications technologies, Kratos said Wednesday.
Steve Fendley, Kratos Unmanned Systems Division president, said the contract is pursuant to the business' implementation of its unmanned systems approach and aids a long-term national security client.
USD designs, develops and fields jet-powered unmanned aerial drone systems used in combat, tactical and target operations.