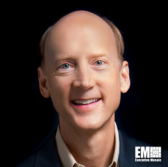 Jay Alexander, senior vice president and chief technology officer at Keysight Technologies, has joined an advisory group that reviews and recommends general policy for the National Institute of Standards and Technology.
Keysight said Tuesday Alexander will serve a three-year term on NIST's Visiting Committee on Advanced Technology.
"The opportunity to be part of the discussions surrounding advanced technologies such as quantum science, artificial intelligence and robotics, is a great privilege that I"™m looking forward to," Alexander said.
He leads Keysight's central planning and technology development teams and oversees the development of product offerings.
Alexander joined the Santa Rosa, Calif.-based electronic measurement company through its 2014 spinoff from Agilent Technologies. He previously held various positions at the former Hewlett-Packard.