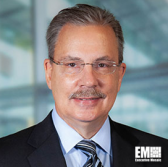 Joseph Wells, a nearly 40-year architectural and engineering industry veteran, has been promoted as intelligence community market leader at Dewberry's office in Fairfax, Va.
He will coordinate with federal clients on life cycle cost management, cybersecurity, general architecture, asset management, engineering, resilience efforts, Dewberry said Tuesday.
Wells previously served as principal-in-charge of the company's architectural practice in Fairfax and managed the office's operations, project delivery and resourcing functions.
He is a registered architect in the states of Florida, Maryland, Massachusetts and Virginia, and is a member of the American Institute of Architects and the Society of American Military Engineers.
Wells holds a bachelor's degree in architecture from Virginia Polytechnic Institute and State University, where he currently serves as a member of the Ut Prosim Society.