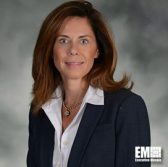 Jennifer Felix, formerly chief financial officer at Vencore, has won the Northern Virginia Technology Council's Private Company CFO of the Year award in recognition of her contributions to the Greater Washington region's technology sector.
Felix was recognized in one of the four categories for NVTC's 22nd Annual Greater Washington Technology CFO Awards held Monday at The Ritz-Carlton in Tysons Corner, Va., Perspecta said Thursday.
Perspecta started trading on the New York Stock Exchange on June 1 following its separation from DXC Technology and merger with KeyPoint Government Solutions and Vencore, which now runs as a wholly owned subsidiary of Perspecta.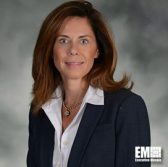 "Jennifer has always distinguished herself as an outstanding leader and thoughtful strategic thinker," said Mac Curtis, Perspecta president and CEO.
"During her three-year tenure at Vencore, she transformed the finance, pricing, contracts and accounting teams to increase the company's responsiveness to not only customers but a dynamic and volatile market," added Curtis, former president and CEO of Vencore and a 2018 Wash100 recipient.
Felix helped develop Vencore's financial reporting, internal processes and transparency initiatives, establish partnerships with bankers and investors and led debt restructuring efforts during her time at the firm.