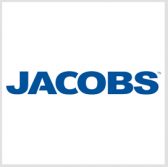 Jacobs Engineering Group will collaborate with Akima Support Operations to help maintain facilities at NASA's Goddard Space Flight Center as part of a potential  $131.7 million contract.
Jacobs said Wednesday it will serve as Akima's strategic contract partner to support GSFC's Facilities Operations and Maintenance Division.
NASA awarded the five-year Facilities Operations and Maintenance Services III contract in February.
Under a subcontract, Jacobs will help the space agency maintain a central power complex, manage refrigeration plant activities and develop a maintenance program.