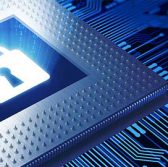 The Internal Revenue Service has asked industry to submit information on artificial intelligence, cognitive computing, data analytics and machine learning algorithms or methods intended to counter cyber and insider threats.
IRS said in a FedBizOpps notice posted Wednesday it seeks an analytical platform that can support local and global settings, constantly learn about environments, triage alerts, provide investigation context, identify previous threats and analyze investigation data.
The technology should leverage multi-behavior machine learning analytics and function in unsupervised, semi-supervised and supervised modes to detect unknown threats, according to the notice.
The agency intends for the platform to integrate with the Federal Risk and Authorization Management Program's GovCloud service and accommodate big data in a cloud environment.
Interested parties can submit input to IRS through July 26.