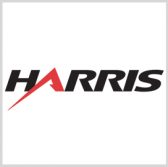 Harris has received two contracts worth a combined $26 million to update communications systems that support Customs and Border Protection missions.
The company said Tuesday it will supply CBP with XL-200P public safety radios that feature active noise cancellation, Bluetooth technology, global positioning system and a customizable user interface.
XL-200P is equipped with a software-based architecture and designed to comply with military standards for explosive atmospheres, fluid contamination and immersion.
Nino DiCosmo, president of Harris' public safety and professional communications business, said that CBP will implement the radio technology to help the agency's more than 60,000 communicate in efforts to protect U.S. borders.