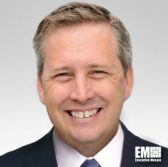 The Gulf Coast Authority has contracted Parsons to update pipelines at a wastewater treatment plant located in Bayport, Texas.
The company said Monday it will oversee the design and construction of an overflow pipeline and incorporate constructability guidelines to maintain continuous facility operations throughout the project.
GCA asked Parsons to also manage engineering and support operations for the 2.25-mile BioSan pipeline, on which the company previously conducted a front-end engineering design study.
Mike Johnson, a Parsons group president, said the Bayport facility is built to process and treat wastewater from 2 municipalities and more than 60 industrial clients.
Parsons has supplied construction, maintenance and design services to the waste disposal authority"™s Bayport facility since its acquisition in 1974.