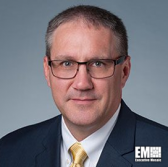 Frank St. John, executive vice president of Lockheed Martin's missiles and fire control business, told Defense News in an interview published Wednesday that Germany has reviewed a missile defense system the Bethesda, Md.-based company is offering through a partnership with MBDA.
Lockheed originally teamed up with MBDA Deutschland and Leonardo in late 2016 to bid for Germany's Medium Extended Air Defense System contract.
St. John noted in the interview that he expects the potential foreign customer to issue a request for proposal in the coming days.
He added the industry team aims to secure the contract in the first quarter of 2019.
Germany's future integrated air and missile defense system, dubbed TLVS, would employ the air-to-air guided missile interceptor and a battle management system.