ExecutiveBiz talked with Diane Gongaware, vice president of U.S. Public Sector Services at Cisco Systems, about federal cybersecurity challenges, the government"™s progress in adopting the cloud and what products Cisco will be launching soon.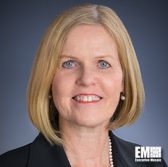 "Agencies need an architectural, not piecemeal, approach that will allow them to leverage each area of the whole enterprise, like data centers or security, so they don't have to spend money repeatedly "¦ In other words, as one agency executive put it, 'agencies need platforms, not plumbing.'"
ExecutiveBiz: In a FedTech piece published in January, you wrote that agencies must be more proactive about their cybersecurity and conduct risk assessments. What are the biggest challenges facing the federal cybersecurity market?
Diane Gongaware: Cybersecurity is constantly evolving, and the battlefield is only getting more complex. Right now, there are three areas which have become our biggest challenges and vulnerabilities. The first is the evolution of ransomware, where hackers use network-based worms that don't require a human element. The second is encrypted web traffic, where the hackers can conceal their command and control activity. The third is undefended gaps, often found in the Internet-of-Things and cloud applications.
The lack of skilled cyber talent is an obstacle across all industries, but is especially pronounced in the federal government, which competes for relatively limited talent and must keep staff retained and trained well enough to stay ahead of adversaries. I think more and more agencies are realizing, like industry, that no one team can do it alone. It takes cross-industry and agency collaboration to effectively leverage the cyber workforce, which is where an organization like Talos, a major threat intelligence organization, can really help.
ExecutiveBiz: How is your division helping federal clients meet their 2018 information technology modernization requirements? What are the obstacles government customers face when implementing digital transformation?
Diane Gongaware: Cisco is helping federal agencies understand their operating models, so they can better define their processes and create a roadmap, through leveraging best IT modernization practices. Between our company and thousands of qualified channel partners, we have a variety of best practices to share as examples.
Crucially, we help our customers understand the power of their networks. We want them to appreciate that a network has become a rapidly living, breathing, and learning asset, growing smarter through artificial intelligence and machine learning. We help agencies think about how they're going to leverage the network, software, services and applications around the power of the cloud to modernize most effectively.
To that end, agencies need an architectural, not piecemeal, approach that will allow them to leverage each area of the whole enterprise, like data centers or security, so they don't have to spend money repeatedly. They need the ability and agility to change quickly across the entire architecture. In other words, as one agency executive put it, "Agencies need platforms, not plumbing."
ExecutiveBiz: Many federal agencies are focused on migrating to the cloud. How do you see this initiative going? Where do you anticipate progress in the coming year?
Diane Gongaware: There"™s uneven progress regarding federal cloud adoption, but the movement is accelerating; the capabilities and network are going to continue to help that acceleration. Over the next year, agencies will be working on getting their infrastructure and platforms in place to support the acceleration of cloud adoption.
As documented in Cisco"™s 2018 Annual Cybersecurity Report, 83 percent of agencies said cloud migration offers much better security. Yet, cloud migration must be part of an architectural approach that leverages machine learning, AI and behavioral analytics to ensure everything in the cloud is captured and understood.
In terms of progress, we also see agencies taking advantage of FedRAMP, which is the best compliance assurance customers have. FedRAMP provides security standards that ensure the data and assets of defense, intelligence and civilian agencies are protected. For example, instead of having to certify industry six different ways across 200 different agencies, FedRAMP offers a consistent approach that allows peace of mind for customers.
ExecutiveBiz: What new Cisco products or services for government clients are on the horizon?
Diane Gongaware: We"™re rolling out a portfolio of FedRAMP certified capabilities, which is a major priority for us. We already have applications like Webex, the largest collaboration platform in the world, and our Hosted Collaboration Solution for Government, or HCS-G. We also announced another FedRAMP offering called Cloudlock, a cloud native, security access broker for protecting applications. Using AI and machine learning, Cloudlock can also provide intelligence on these applications.
This fall, we"™ll be announcing our compliant, Hosted Collaboration Solution for Defense, or HCS-D. It will enable the integration of both on-premise and cloud-hosted communications, so that agencies can keep using their endpoint devices with enhanced security in a defense-only cloud.
Beyond the cloud, you"™ll see our offerings grow to focus on intent-based networking, which is a tremendous opportunity to secure data and help our customers stay on top of ongoing modernization. Intent-based networking is all about taking advantage of the insight, the data, the years of understanding of networks and extracting this information from the system to generate predictability and insights. This allows our customers to understand what's going on in their networks, enabling them to make better, faster decisions.
###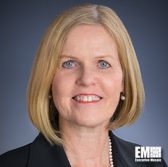 Before joining Cisco in 2007, Diane Gongaware held senior leadership roles with DSL.net, Momentum Technology Partners, 2nd Century Communications and Verizon.
---
Read more: