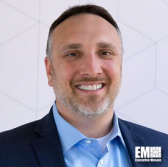 ASGN's ECS division has secured a position on a potential five-year, $204 million contract to provide  technical engineering, financial and programmatic services to the Defense Advanced Research Projects Agency's Tactical Technology Office.
ECS said Tuesday it aims to help DARPA TTO implement enterprise technology platform, as well as conceptualize and execute programs across the ground, air, space and maritimes domains.
"We are proud of the partnership we have developed with DARPA," said Tim Wilde, senior vice president of science and engineering at ECS.
Wilde added the company also support other clients on agile development, unmanned systems and military programs.
ASGN, formerly called On Assignment, completed its $775 million purchase of ECS in April.