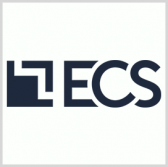 Fairfax, Va.-based firm ECS has been certified for a next-generation Amazon Web Services Managed Service Provider Partners status for the fourth time.
ECS said Monday it will receive more opportunities to work with different organizations on information technology modernization efforts through the AWS MSP program.
Imran Bashir, cloud chief technology officer and vice president of emerging technologies at ECS, stated that being a certified AWS MSP partner for four years reflects the management consulting firm's commitment in providing its clients with AWS expertise.
ECS also recently achieved AWS machine learning competency status, which enabled the company"™s consulting practice to begin offering ML services to government and commercial organizations.
The AWS MSP program expanded its requirements this year to include machine learning and assessments of business health, cloud capabilities, overall AWS knowledge and expertise, business management, billing and cost management and infrastructure and application migration.