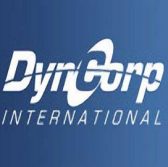 DynCorp International will extend its support for the Air Force's base dining facilities in the United Arab Emirates under a potential three-year, $13.5 million task order.
The company said Wednesday the Dining Facilities task order under the Air Force Contract Augmentation Program IV will support forces at the Al Dhafra Air Base.
Tim Gahr, AFCAP program manager at DI, said the task order is the company's fourth for ADAB.
Roy Sherman, DI capture manager, noted that the company's existing task orders are the ADAB Civil Engineer Services, Fire Emergency Services Equipment Service and Southwest Asia ADAB Transient Alert.
Work will include food services and equipment repair and maintenance at three ADAB dining facilities.
The DFACs task order that will commence on June 27 includes a two-month mobility period, a ten-month base term and two option years.