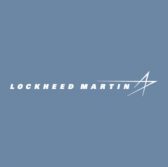 Lockheed Martin is set to commence low-rate initial production of the Joint Air-to-Ground Missile after the Defense Department issued a milestone C decision on the system.
DoD's defense acquisition board announced through a memorandum the LRIP approval for the JAGM program after months of flight tests that evaluated the missile technology against performance envelope and target requirements, Lockheed said Wednesday.
The company produced, tested and integrated JAGMs on AH-64E Apache and AH-1Z Viper  helicopters under a two-year engineering and manufacturing development contract with the U.S. Army and U.S. Navy.
The EMD phase established an initial low-rate manufacturing framework that supports three potential follow-on LRIP options.
JAGM is intended to replace the Hellfire Romeo and Longbow missiles and designed to neutralize moving and stationary targets in obscured land and maritime locations.
The weapon system has a multimode guidance section composed of millimeter-wave radar and semi-active laser sensors and works to integrate with rotary- and fixed-wing platforms.
Lockheed demonstrated the performance of JAGM system hardware that was built upon the Hellfire production line during flight tests.
The Army expects the system to reach an initial operational capability status in early 2019.