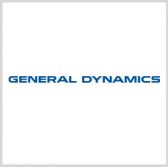 General Dynamics' ordnance and tactical systems business has won a five-year, $17.9 million from the Defense Logistics Agency to supply machine gun barrels to the U.S. Army.
DLA received two responses to a competitive bidding process for the firm-fixed-price contract that does not include options, the Defense Department said Monday.
Work will take place in Vermont and Maine through June 2023.
The Army will appropriate fiscal 2018 through fiscal 2023 working capital funds on the award.