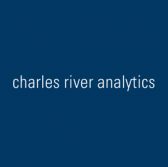 The Defense Advanced Research Projects Agency has selected Charles River Analytics to develop and evaluate swarm tactics, primitives, and algorithms that would aid troops deployed in urban environments.
The company said Wednesday its Swarm Algorithms and Tactics for Urban Reconnaissance and Isolation effort supports the Offensive Swarm-Enabled Tactics program that aims to provide over 100 swarm tactics for use with groups of unmanned aerial and ground systems.
Charles River will construct tools that would manage resilient swarm behavior for heterogeneous groups of potentially more than 250 unmanned platforms.
The company will make use of bio-inspired approaches, object detection and tracking software, a behavior execution engine and Unity3D game engine integration to develop the swarm tools.
The analytics firm is among five parties chosen to test swarm techniques in simulation environments developed by Raytheon BBN and Northrop Grumman's mission systems business.