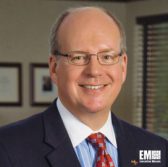 Concurrent Technologies Corp. has received a potential five-year, $4.7 million to help the Federal Emergency Management Agency configure, update and secure a web-based readiness data reporting system.
CTC said Friday it will provide technical services for the Readiness Reporting System that supports FEMA's National Continuity Programs.
"Our combination of understanding, experience, and expertise will fully support NCP"™s mission to ensure the country"™s essential functions continue to operate throughout any disruption of normal activities," said Ed Sheehan, president and CEO of CTC.
The order contains a one-year base period, followed by four option years, and work covers requirements prioritization, technical advice, management of security design specifications, systems configuration changes and software updates.
CTC noted the order represents the company's fourth award under General Services Administration's One Acquisition Solution for Integrated Services procurement vehicle.