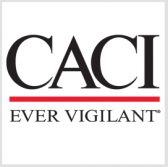 A CACI International subsidiary has received a one-year, $48.6 million contract from the U.S. Navy to help the Naval Air Systems Command's AIRWorks division deploy platforms intended to counter unmanned aerial systems.
Six3 Advanced Systems will support the AIRWorks Rapid Development Capabilities Integrated Product Team in efforts to implement new and existing counter-UAS equipment to government facilities that help safeguard national security assets, the Defense Department said Thursday.
Work under the indefinite-delivery/indefinite-quantity contract includes integration of hardware, software and command-and-control systems, modeling and simulation services.
Six3 will perform work through May 2019 in California, Washington D.C., Virginia, Washington, Florida, Maryland, Arizona, Utah and other locations outside the continental U.S..
The Navy will provide funds upon issuance of individual delivery orders.