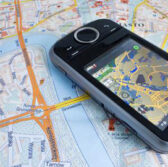 Boundless and New Light Technologies have partnered to develop cloud-based open geospatial technology products to government agencies at the federal and state levels.
Both companies aim to offer geographic information systems designed to help customers obtain intelligence and insights from location-based data, Boundless said Wednesday.
Boundless CEO Andy Dearing said the partnership seeks to equip government clients with technology platforms and support services to aid them in planning and decision-making efforts.
Ghermay Araya, CEO of New Light Technologies, said he believes adopting containerized and virtual computers as well as software development practices can help organizations manage access, scalability and cost of ownership for information technology platforms.
The alliance has begun to develop geospatial microservices offerings designed for emergency management applications and the two companies plan to expand their collaboration in the coming months.