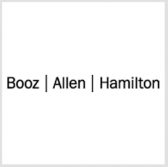 Booz Allen Hamilton and UiPath have teamed up to promote the use of robotic process automation technologies to help federal agencies improve their processes and operations.
UiPath said Thursday it will combine its RPA platform with Booz Allen"™s information technology and management consulting capabilities to help agencies streamline the delivery of services to citizens and build up their core processes.
Brett Fraser, director of automation at Booz Allen, said the partnership with UiPath will advance the use of the RPA technology to enhance user experiences and employee operations.
UiPath is a New York City-based RPA tech developer that operates in 14 countries across Asia, Europe and North America and has raised $183 million in series A and B funding rounds from CapitalG, Accel, Credo Ventures, Seedcamp, Earlybird"™s Digital East Fund and Kleiner, Perkins, Caufield and Byers.