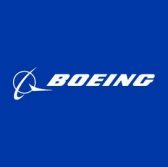 Boeing has commenced new workforce development efforts valued at $100 million and funded by savings the company said it generated due to U.S. tax reform.
The new programs are part of a $300 million planned investment in its employees, infrastructure and local communities and were derived from an online survey of over 40,000 ideas from across the company's workforce, Boeing said Monday.
"Our long-term plans represent a down payment on the future of our employees and tomorrow's technical workforce," said Heidi Capozzi, senior vice president of human resources at Boeing.
Boeing noted employees at every level will have access to online learning resources including lessons, certification courses and degree programs through a partnership with Degreed.com.
The aerospace and defense company will also fund programs aimed to boost employees' technical skills and knowledge of industry trends, tools and technologies.
Additionally, Boeing invested $6 million with the Thurgood Marshall College Fund and multiple historically black colleges and universities with the goal to aid scholarships, internships and company immersion programs.
Boeing added it intends to announce more employee education investments before the year ends.