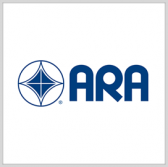 Applied Research Associates has received a U.S. Army contract to conduct research and develop prototypes for the service branch's future simulation platform.
The Synthetic Training Environment will be designed to provide training applicable to ground, underground, sea, air and space domains, the company said Wednesday.
Research and development efforts for the STE will aim to consolidate different virtual environments into a single adaptive platform.
ARA is among the seven firms tasked to perform R&D for the STE's first funded components, the Reconfigurable Virtual Collective Trainers and One World Terrain, which will work to generate 3D environments constructed from real-world terrain data.
Terrain Simulation Software will then process the OWT's virtual environments.
ARA proposes to use its Globe software to serve as the TSS.
Globe, a license-free application, projects imagery, height map, features and other objects onto a game engine-based virtual globe.