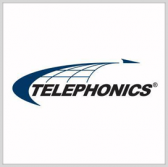 Telephonics will supply radar systems for integration onto U.S. Coast Guard surveillance aircraft under a potential $31.8 million contract from the U.S. Navy.
The contract covers the purchase of 19 multimode radar systems for the Coast Guard's HC-27J aircraft and the required logistics support and engineering technical services, the Defense Department said Monday.
Work will run through May 2023.
Fiscal 2016 acquisition, construction and improvement funds of the Department of Homeland Security and the Coast Guard will cover the obligated amount of $6.2 million at the time of the award.
The Naval Air Warfare Center Aircraft Division received two offers through a competitive procurement process via a request for proposals on a limited electronic platform.
Telephonics' AN/APS-153(V) multi-mode radar was designed to provide domain awareness in littoral and maritime environments for the U.S. Navy's MH-60R helicopter.