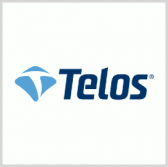 Telos has developed a template designed to automate processes for compliance with the Federal Risk and Authorization Management Program.
The company said Tuesday the template issued through its Xacta 360 platform will cover FedRAMP required documentation that includes project registration, assessment, authorization and monitoring.
The template is based on authorization playbooks for federal agencies and cloud service providers.
Users of Amazon Web Services can also inherit AWS' compliance data and use an automatic account scan for continuous validation and recording of the conformity of the services through the template.
Telos created the template in response to the government's request for information on the maturation and automation of components of the FedRAMP certification process.