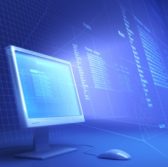 The U.S. Army has awarded Summit Technical Solutions a potential $45 million contract to provide non-commercial integrated information technology services to Defense Department agencies.
DoD said Wednesday the Army Contracting Command received 14 bids for the contract through an online solicitation process.
The company will perform work through Jan. 15, 2024, and the service branch will determine work locations and funds upon issuance of each order.
Colorado-based Summit offers cyber operations, information and network security, systems administration, network management, security and compliance services.