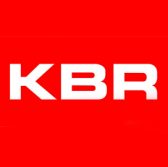 KBR's global government services business will continue to provide logistics and prepositioning support services to the U.S. Marine Corps' Blount Island Command under a two-part contract modification.
The company said Monday the modification represents the ninth year of its work performance under the original contract and covers organic, supply and information technology support; inventory management; preservation and packaging; and shipping and receiving services.
Stuart Bradie, KBR president and CEO said the company will help maintain combat-ready equipment and material in support of the service branch's prepositioning programs.
Work will primarily take place in Jacksonville, Fla.,
The company will also perform support at USMC facilities in Kuwait and Norway, as well as aboard 12 ships across Diego Garcia and the Asia-Pacific region.
USMC unveiled the first part of the modification in September of last year and announced the second part last month.