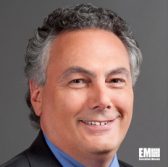 Science Applications International Corp. has begun construction of a Berkeley County, S.C.-based facility for the engineering and integration of technology platforms.
SAIC said Friday it is scheduled to open the Platform Innovation Center later this year and expects to create up to 200 jobs there during the next five years.
The center is part of the company's efforts to grow business operations in areas such as systems engineering, logistics, full life-cycle support and ground tactical vehicles.
Tony Moraco, SAIC CEO and a 2018 Wash100 recipient, said the company aims to provide mission-critical platforms to customers through the new facility.
"We appreciate the strong support from Gov. Henry McMaster, the City of Hanahan, Berkeley County and the Charleston Regional Development Alliance to bring this important resource to the state," Moraco added.
West-Signal Capital leased the facility to SAIC in connection with the establishment of a 340,000-square-foot industrial manufacturing building for the technology integrator at North Pointe Industrial Park.