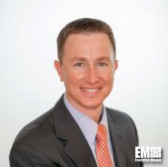 Jonathan Benett, chief enterprise architect of the Agriculture Department, has stepped down to join Adobe Systems' public sector business in June, Federal News Radio reported Thursday.
He started his federal service in 2008 as head of project management at the U.S. Patent and Trademark Office after almost 10 years of industry career.
After USPTO, he served as director of strategic initiatives at the USDA's Food and Nutrition Service, information technology program manager for the Supplemental Nutrition Assistance Program, and acting chief technology officer and deputy administrator of FNS' Northeast Regional Office.
He serves on the executive boards of the Americal Council for Technology and Industry Advisory Council, the Armed Forces Communications and Electronics Association's Bethesda chapter and Association for Federal Information Resources Management.
Benett is also the co-founder and chairman of the Federal Project Management Community of Practice.