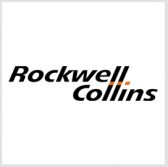 Rockwell Collins has partnered with Korea Aerospace Industries to bid for the opportunity to upgrade 27 CH-47  Chinook helicopters of the South Korean army and air force, Defense News reported Thursday.
A press release from KAI states that a memorandum of understanding the two companies signed covers the collaborative design, modification and test flights for the helicopters and explorations on expansion to overseas projects for aircraft maintenance, overhaul and repair.
South Korea's defense acquisition program administration plans to issue a request for proposals by August and the Rockwell Collins-KAI alliance will compete against a team formed by Boeing and Korean Air, according to Defense News.