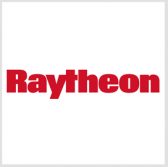 Raytheon has been chosen to help the Northeast UAS Airspace Integration Research Alliance design, develop and support an airspace corridor in New York state to facilitate testing of unmanned aircraft systems.
The company said Thursday the new airspace corridor will serve as a venue for companies to test drones and platforms designed for air traffic management and will expand 50 miles west from New York"™s Griffiss International Airport.
The airport is one of the seven sites approved by the Federal Aviation Administration for drone testing operations.
Raytheon will leverage its experience in the development of low-power radar technology and other air traffic management tools to support the development of the UAS testing airspace corridor.
An LPR network works to support aviation surveillance; small drone tracking and detection; border security and surveillance; weather observations; wildfire detection; and drone landings.