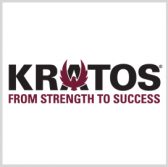 Raytheon's integrated defense systems business has recognized the services of a unit of Kratos Defense and Security Solutions as an outstanding supplier.
Kratos said Tuesday its microwave electronics division (KMED) was among 56 companies that received 4-star honors during the Supplier Excellence Conference that Raytheon Integrated Defense Systems held on May 17.
Kratos Microwave Electronics Division was selected based on criteria that include overall quality and conformity with the delivery schedule of its general microwave facilities in New York and Israel.
"It is a testament to our commitment to provide superior products in a timely fashion," said Yonah Adelman, President of KMED and General Manager of Kratos"™ General Microwave Israel.
KMED provides technologies for systems applications that include communication, electronic warfare, missile, radar and intelligence, surveillance and reconnaissance.