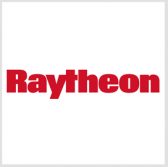 Raytheon has dedicated new facilities in Tucson, Ariz., as part of efforts to increase the operational capacity of the company's mission systems business.
Construction of the unit's new testing facility, customer access center and multipurpose building is scheduled for completion this year, Raytheon said Thursday.
"Our expansion supports the nation's military, the security of America's allies and the U.S., state and local economies," said Taylor Lawrence, president of Raytheon's missile systems business.
The company added it aims to modernize infrastructure, manufacturing and engineering assets as well as implement high-powered computing machines at the site by 2020.
Raytheon forecasts its expansion project will add billions of dollars to Arizona's economy over the next decade.
Newly-built structures will accommodate many of the 2,000 workers the company will hire to support business operations.