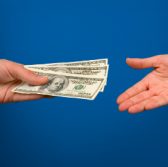 East Hartford, Conn.-based firm Pratt & Whitney has invested approximately $100 million to support its defense programs at its West Palm Beach facility in Florida with the aim to generate 215 new jobs through 2022.
The investment will be used to expand the site and develop new equipment for manufacturing new technologies, the United Technologies Corp. subsidiary said Wednesday.
"This investment will support the vital needs of our defense customers, and there is no better home for it than West Palm, where we test the F-135 engine for the F-35 Lightning II aircraft," said Dave Carter, senior vice president of engineering at Pratt & Whitney.
Pratt & Whitney's West Palm Beach site initially focused on engineering and research work when it was established in 1958.
The American company earned over $188 million in capital investment at the West Palm Beach facility since 2000 to support the development of its geared turbofan, a GTF commercial engine and a fifth-generation fighter jet.