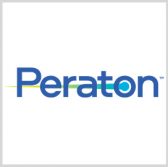 Peraton carried out compatibility testing and validation of spacecraft and ground stations in support of the Deep Space Network that will work to track a Mars lander that lifted off Saturday aboard United Launch Alliance"™s Atlas V rocket.
Peraton said Wednesday it has a team of professionals that maintains and operates six DSN antennas, network operations facilities and several communications and networks systems as part of its mission support for the Interior Exploration using Seismic Investigations, Geodesy and Heat Transport lander.
The company"™s team also runs facilities that will provide logistics, maintenance and repair, engineering and testing services in support of NASA"™s Mars mission.
In addition to the Lockheed Martin-built InSight spacecraft, the MarCO A and B Cubesats took off aboard the Atlas V rocket to provide communications between mission control and the Mars lander.
InSight is expected to reach Mars in November to gather data and study the red planet"™s interior and seismic activity.