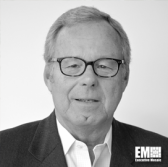 Mike Lawrie, chairman, president and CEO of DXC Technology, has said the company plans to close more "tuck-in" acquisitions as part of efforts to build up its digital offerings, CRN reported Thursday.
"We have a pipeline of things we are looking at. … Most of what we do classifies more as tuck-ins that are very consistent with our overall strategy of improving our digital offerings," he told investors Thursday at the company's earnings call.
The report said DXC plans to make an investment of up to $250 million to support the development of blockchain technologies, digital workforce, robotic and agile capabilities as well as the deployment of its automated information technology service offering, Bionix.
Lawrie said the adoption of blockchain technologies could help reduce intermediary transactions in the supply chain and health care, among other areas.
DXC is set to close by the end of May the spinoff and merger of its U.S. public sector business with Vencore and KeyPoint Government Solutions to create an independent publicly traded company that will operate as Perspecta.
Mac Curtis, president and CEO of Vencore and a 2018 Wash100 recipient, will serve as CEO of Perspecta that is set to trade on the New York Stock Exchange in June.