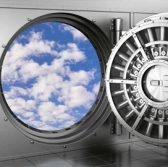 Microsoft has signed a six-year agreement with the U.S. intelligence community to expand the use of the company"™s technology offerings by 17 agencies within the IC.
The transformative agreement extends an enterprise licensing deal awarded to Dell and covers the provision of Microsoft"™s Azure Government cloud, Office 365 for US Government and Windows 10 offerings to intelligence agencies, Microsoft said in a blog post Wednesday.
The agreement seeks to help the IC leverage Microsoft Cloud for Government tools "" Azure Government and Office 365 for US Government – to help execute national security missions, advance infrastructure modernization and optimize operations.
The Microsoft platforms offered through the agreement will help government clients protect systems from cyber threats, generate insights from streams of data and leverage capabilities for analytics, artificial intelligence-based search, mobility and accessibility.
Azure Government has eight data center regions that host data of federal, state and local government agencies and has at least 70 certifications.
Office 365 for US Government complies with the Federal Risk and Authorization Management Program at moderate and high impact levels, Criminal Justice Information Services regulations and other federal security standards.