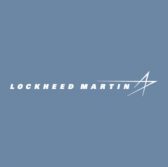 Lockheed Martin aims to integrate the U.S. Air Force"™s Space Fence on Kwajalein Atoll in the Marshall Islands as early as June, SpaceNews reported Thursday.
The company has confirmed to the publication that the S-band radar array met all contractual requirements and is ready to undergo full integration and assessment beginning in July.
Space Fence is designed to track smaller microsatellites and space debris and scheduled to begin initial operations in 2019.
Lockheed has begun searching for a site in Western Australia where it can integrate another Space Fence.