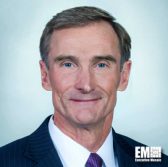 Leidos has been included in Forbes"™ annual America"™s Best Employers list.
"This recognition demonstrates our dedicated effort to attract a highly-skilled, talented and diverse workforce that has a passion to make the world safer, healthier and more efficient," Roger Krone, Leidos chairman and CEO and a 2018 Wash100 recipient, said in a statement published Monday.
Leidos got the 327th spot on the 2018 list of top 500 employers across defense and aerospace, government services, information technology and banking and financial services markets, among other sectors.
Forbes teamed up with Statista to survey 30,000 employees who work at companies with approximately 1,000 employees on how they are likely to suggest their firms to others.
Leidos was also named to Forbes"™ 2018 Best Employers for Diversity list in February.