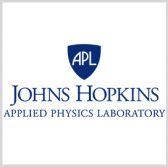 NASA has granted its Group Achievement Award to Johns Hopkins University Applied Physics Laboratory personnel and external partners who contributed to a Mercury mission that concluded three years ago.
The MErcury Surface, Space ENvironment, GEochemistry and Ranging, or MESSENGER, mission, which was intended to orbit and examine the planet Mercury, lasted for over four years as part of NASA's Discovery program, APL said Monday.
The APL-built MESSENGER spacecraft launched in 2004 and started to orbit Mercury in 2011. Throughout its journey, the spacecraft gathered scientific observations while operating in the planet's austere thermal environment.
MESSENGER fulfilled its main objectives in 2012 and went on to operate closer to Mercury's surface in 2015. The spacecraft's mission ended with a planetary impact on Mercury, forming a crater on the planet's surface.
APL facilitated the mission in which Sean Solomon of Columbia University served as principal investigator.
The recognition, MESSENGER's second NASA Group Achievement Award, was bestowed at APL's campus in Laurel, Md.