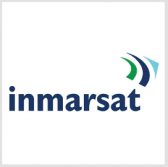 Kai Tang, chief commercial officer at Inmarsat Government, has said first responders and other public safety officials should have access to "˜reliable"™ satellite communications services following an earthquake and other major natural disasters.
Tang wrote in an article published Wednesday in the Disaster Recovery Journal that first responders seeking to offer humanitarian assistance and disaster relief in the aftermath of a catastrophe should be equipped with portable satcom terminals that can be immediately installed, configured and operated.
"They need end-to-end system delivered by a single operator that enables global mobility and portability. A system that allows first responders to spend minimal time installing, troubleshooting and configuring, and all their time on the mission," he noted.
He cited the need for a wideband satcom network that works to allow ground-based disaster relief teams to immediately use their smartphones and other mobile devices as the demand for bandwidth to support critical communications rises.
Wideband "service is able to meet the diverse and expanding communication demands of all the relief teams, providing crucial voice and data connectivity to all on land, at sea and in the air," Tang added.