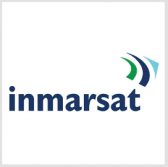 Inmarsat has secured approval from the International Maritime Organization"™s maritime safety committee to support the Global Maritime Distress and Safety System through its Fleet Safety service offering.
The company said Tuesday it will deliver its maritime safety service through Inmarsat-4 and Inmarsat-6 satellite constellations.
The approval would allow ship operators adopting Inmarsat"™s Fleet One terminals and FleetBroadband service to gain access to GMDSS services through the company"™s Maritime Safety Terminal.
Fleet Safety includes SafetyNET II and RescueNET services.
SafetyNET II is an international broadcast and automatic reception service for search-and-rescue communications and maritime safety information, while RescueNET is a web-based service that supports maritime rescue coordination centers during search-and-rescue missions.
Iridium Communications also received IMO approval to provide GMDSS mobile satellite services through its satellite network.