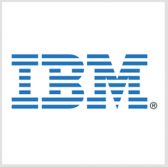 The General Services Administration and IBM have reached a government enterprise agreement for the company's database platforms under the Information Technology Schedule 70 Federal IT Acquisition Reform Act Enhancement Program.
Alan Thomas, commissioner of GSA's Federal Acquisition Service, said in a statement published Wednesday the delivery of database platforms through a single enterprise-level contract would help reduce duplication in the procurement process.
The agreement allows federal, local, state and tribal government agencies to place an order for three editions of IBM's Db2 offerings for Windows, Linux and UNIX operating systems at tiered, discounted prices through GSA's IT Schedule 70 contract.
Those database platforms are Db2 Enterprise Server Edition, Db2 Developer Edition and Db2 Advanced Enterprise Server Edition.
Services covered by the agreement include training for database administrators on IBM Db2 Version 11; priced services engagements to help move applications to Db2; and migration assessments.