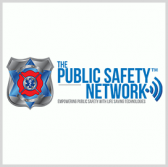 Former senior executives at the First Responder Network Authority have established a new advisory firm that will provide venture capital, consulting support and technology business accelerator services to companies in the public safety sector.
The Public Safety Network will provide access to technology resources and exposure to LTE initiatives to help organizations develop and bring new applications and technologies to market designed to meet critical public safety requirements, the company said Wednesday.
TJ Kennedy, former FirstNet president, teamed up with Jason Karp, former chief counsel of FirstNet, and Robert Wilson, a marketing and technology industry veteran, to form the consulting firm.
Kennedy, former head of Raytheon"™s public safety business, said the company will advance the development of novel technologies for emergency response and other public safety missions in support of law enforcement, firefighters and emergency medical services personnel.
Karp noted that the company will help technology startups leverage the paradigm shift in the public safety sector amid the development of a national broadband network for first responders.
FirstNet and AT&T launched in April a network core as part of a potential $6.5 billion contract AT&T received in March 2017 to build and operate a national emergency broadband network.