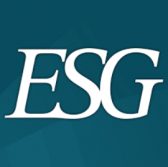 Energy Systems Group has received a 22-year, $42 million energy savings performance contract to perform energy conservation efforts and modify industrial infrastructure processes at the Hill Air Force Base in Utah.
The U.S. Air Force said Thursday the Newburgh, Ind.-based company will help the base lessen its use of energy resources by more than 217 billion British thermal units and save $3.2 million per year.
ESG will also work to replace traditional energy sources with sustainable green-energy approaches.
The expected annual reduction in Hill AFB"™s utility expenses will be equivalent to the energy consumption of over 3,353 homes per year.
Other tasks that ESG will work to complete under the contract include installing new LED lighting on 162 buildings, adding a 3.55 megawatt solar array to the base"™s renewable energy production capability and enhancing steam distribution, compressed air and ventilation and control systems.
The ESPC is the first of its kind that the Air Force awarded in 2018.