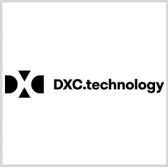 DXC Technology has introduced a platform-as-a-service designed to help clients transform and move SAP platforms to Amazon Web Services"™ cloud platform.
DXC PaaS for SAP solutions on AWS works to facilitate full-stack management of SAP tools on the cloud platform through operations automation and security, DXC said Monday.
The new offering is a digital platform designed to help clients make adjustments to their SAP tools to address evolving business requirements and offers disaster recovery options at the application level and a consumption-based pricing model.
Eugene O"™Callaghan, senior vice president and general manager of cloud and platform services at DXC, said the new service seeks to reflect DXC"™s efforts to bring enterprise software on an on-demand cloud platform and facilitate business outcomes for customers.
"Leveraging PaaS and developer services on the cloud accelerates application delivery and contributes to digital transformation initiatives that most companies have embarked on today," said Larry Carvalho, research director for IDC"™s PaaS practices.