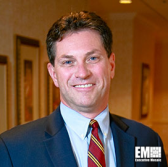 Mike Snyder, senior vice president at Dewberry, has been appointed to the position of coalitions chair of the American Council of Engineering Companies.
ACEC coalitions facilitate exchanges of knowledge and best practices in the engineering industry.
These coalitions include the Council of American Mechanical and Electrical Engineers, the Council of American Structural Engineers, the Council of Professional Surveyors, the Design Professional Coalition, the Land Development Coalition and the Small Firm Council.
In his new position, he will work to cooperate with ACEC's six coalition chairs in planning strategies and joint activities, the company said Tuesday.
At Dewberry, Snyder leads over 150 employees stationed at offices in Maryland and West Virginia to deliver services encompassing land planning, surveying, engineering and landscape architecture.
He holds over 36 years of land design experience in the state of Maryland.