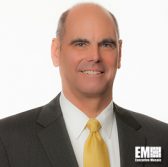 Cubic's global defense business has received eight delivery orders worth $16 million combined to add new functions and virtual content to a U.S. Navy virtual training environment for Littoral Combat Ships.
The company said Thursday the orders fall under an indefinite-delivery/indefinite-quantity contract for support work on the service branch's Immersive Virtual Shipboard Environment.
IVSE is designed to generate a virtual three-dimensional environment that works to simulate real-world scenarios.
"We are pleased to continue our support for the U.S. Navy with the creation of virtual and immersive training courseware that aligns with our NextTraining strategy," said Dave Buss, president of Cubic Global Defense.
Buss added the company aims to deliver training platforms that align with the Chief of Naval Operations"™ vision for the service branch to address learning requirements with modern technology.
Cubic looks for subject matter experts and professionals in the software engineering, instructional design, technical production, 3D arts to help the company fulfill the delivery orders.
Work will take place at the company's Orlando, Fla., facility.