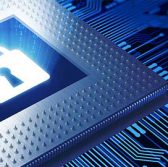 A report by the departments of Homeland Security and Commerce calls for both private and public sectors to build up the cybersecurity workforce through "hands-on, experiential and work-based learning approaches" such as internships and apprenticeships.
DHS and the Commerce Department prepared the report in compliance with President Donald Trump"™s executive order that seeks to strengthen the cybersecurity of critical infrastructure and federal networks, the National Institute of Standards and Technology said Wednesday.
The report recommends that both sectors should align training and education efforts with employers"™ requirements for a cyber workforce.
The federal government should launch a national campaign that seeks to address workforce needs by mobilizing resources from both sectors, according to the report.
The administration should include in its budget proposals appropriations and long-term authorization for cyber workforce development and education programs.
The agencies also cited their findings in the report, including the lack of knowledgeable cyber teachers at both secondary and primary levels and employers"™ concerns over education programs related to cybersecurity.